Hacienda Puerta del Cielo Hotel, Resort,
Eco lodge & Spa in Nicaragua
Discover a green mountainside paradise in beautiful, sun-kissed Nicaragua.
"Hacienda Puerta del Cielo Hotel, Resort, Eco lodge & Spa" borders a protected national rainforest, teeming with colorful flora and fauna.
Imagine yourself relaxing in a tropical pool overlooking a peaceful lagoon or meditating in a breezy hammock on your own private veranda. Explore the natural environment of our exclusive -boutique hotel and enjoy Ecotourism in luxury!  All–inclusive tourist packages, honeymoon packages, sightseeing tours and round-trip airport transfers are available.
We are an Award-winning Hotel, Resort, Eco lodge & Spa, near Granada in Nicaragua.
Come to the edge of Paradise to celebrate your Wedding and Honeymoon in Nicaragua!
+505 8275 6829
+505 5815 4842
+1(772)708 2865 USA
Our talented Chefs provide our hotel guests with fresh exquisitely
prepared meals served on our panoramic open-air terrace!
Relax with our Spa Packages while you contemplate mother
nature at its best!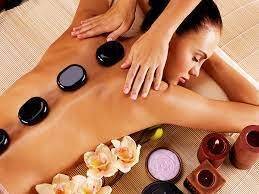 Celebrate your once-in-a-lifetime event at
Hacienda Puerta del Cielo Eco-lodge in Nicaragua
COME ON DOWN WITH FRIENDS & FAMILY
We invite you to experience the best Nicaragua has to offer, with
our exciting new Nicaraguan Vacation Packages and Special Offers…
"This was our first trip to Nicaragua and I could not have picked a better place to stay then Hacienda Puerta Del Cielo Eco Lodge & Spa"
After arriving in the middle of the night I felt immediately that this is a very unique place. Juan Carlos, the owner took care of me from the beginning until the end.
Thomas Kuhlmann
TripAdvisor
We went over New Year weekend and had a perfect time. Stayed in Casa Linda, which has the best view, I think. Service was excellent.
Come discover why Nicaragua is at the center of the Americas!
book and extended vacation and save
Explore our Vacation and Family Packages with everything inlcuded! 
Destinations from Hacienda
Managua US$65  Granada US$ 65
San Juan Del Sur/San Jorge     US$ 130
Prices are one-way for 1 or 2 Passengers.
Add US$ 20 for each additional passenger.
Hacienda Puerta del Cielo Ecolodge & Spa Camino de los Bueyes, Nimboja #2 Masatepe, Masaya, Nicaragua 42600
These airlines are currently flying to Nicaragua;
America Airlines, United, Aeromexico, Avianca, Iberia, Air Canada & Spirit Airlines.
We are located 38 miles away from the Managua International Airport.  If you are rentinga a vehicle, please contact us to provide you with directions to the Hacienda!